How VoIP Gives You Two-in-One Communications
Home

How VoIP Gives You Two-in-One Communications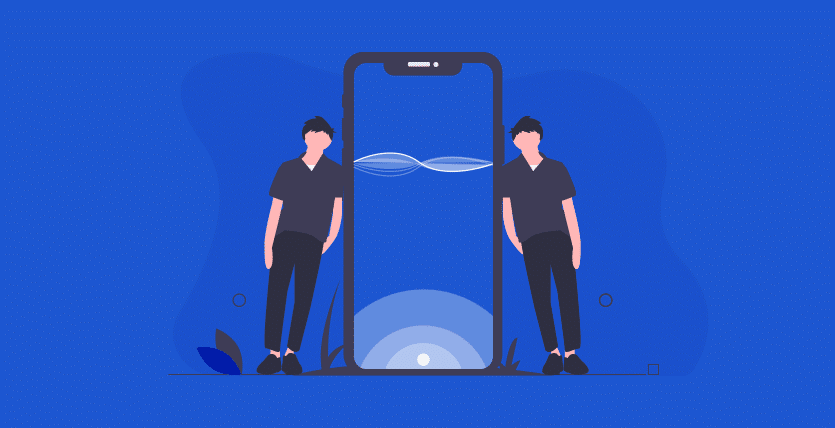 Business communications can be demanding on time and resources. For SMEs, often the option is to use a mobile phone for both business and personal use. The problem is that the busier you then become, the more unmanageable a single phone solution can be.
Fortunately, VoIP provides the kind of flexibility business owners need, offering an efficient, two-in-one solution for business and personal phone use, and for multiple phone users, should the need arise.
Setting up Your VoIP
Making the switch from a traditional landline provider to VoIP is one aspect of maximising the potential of voice over internet protocol, but it is by no means the only one.
Because VoIP uses your internet connection, like other broadband services, it is not confined to being wired. In other words, VoIP can help integrate and facilitate your mobile telephone connections too.
VoIP is a flexible and scalable solution, which means when you initially set it up for business use, this is not the whole story. When you wish to add users, it is straightforward, and the same applies for mobile phones.
VoIP is an extremely portable solution which is available globally. Major operating systems support it, whether used on desktop or mobile devices.
The key thing is to first set up VoIP for your office or workspace. You will need to be sure your internet connection is fast enough for this, to support your user volume.
You want to be sure from the start that your connection will support the right kind of quality for your business calls, and you want to have this assurance before installing a VoIP system, rather than having to upgrade afterwards.
How many people will be using your VoIP? Many startups find they expand and take on more employees, and consequently the original system they have in place, using landlines and mobile phones, is neither sufficient, nor properly integrated.
VoIP, as we said earlier, is a scalable solution, so it can easily cope with increased usage.
What Call Features Do You Require?
A business VoIP phone system will only work well for you if you are first clear about what you want it to accomplish , and what you will be mainly using it for.
Call features are varied, highly practical and flexible. They include: call handling, allowing you to route calls to different individuals or teams; multi-site capability, including essential support for home workers; flexible geographic numbering; and call centre features, such as detailed metrics.
Along with VoIP's expandability, is its compatibility with smartphones, allowing you to integrate your mobile phone with your VoIP network.
Using Virtual Phone Numbers
A virtual phone number means a number that is not directly associated with a specific phone line. You can programme these numbers into your VoiP system, usually to forward incoming calls.
Vitual landline numbers combine the certainty of defined work numbers with the flexibility of working from multiple locations. Consequently, they are ideal for businesses that are starting up, or require agile working, with workers operating from home or remotely.
These numbers work just like landline numbers, but users can make and receive calls either via a mobile app, or through a VoIP phone device plugged into their broadband network.
Furthermore, you can also divert virtual landline numbers directly to a mobile or home landline phone, which means, where necessary, you can receive these calls without an internet connection.
How does it work?
When someone calls a virtual number, the call will go through a data centre, then to the phone you have programmed the system to direct it to.
This can be a VoiP device, a mobile phone or a landline. It makes no difference to the caller. To them, the number is simply your business number, and they have no idea it is a virtual rather than fixed number.
Two-In-One Communication: Solving the Business and Personal Conundrum
For sole traders, startups and SMEs, telephony can be a pressure, trying to manage a growing business through a mobile phone that also is for personal use. It can present difficulties, and delays in responsiveness. Solving this conundrum is essential for business credibility.
Using the latest VoIP technology, a virtual landline provides you with a number that you can clearly define as your business number. It means you can present a coherent, unified communications network to prospects and customers, while retaining the flexibility of a mobile phone service.
It gives your business a local presence, but also a portable one. No more juggling of personal and business calls on your mobile, and the same can apply to however many phones your business has on the go.
Channel Your Business Voice via VoIP
VoIP solutions can make sure your enterprise is fully business-ready and prepared for the future. Take advantage of the advanced flexibility of this system and immediately experience the advantages it brings to business communications.
Call us on 03300 881 182, email sales@vipvoip.co.uk, or complete our online enquiry form, and we'll be in touch as soon as possible.